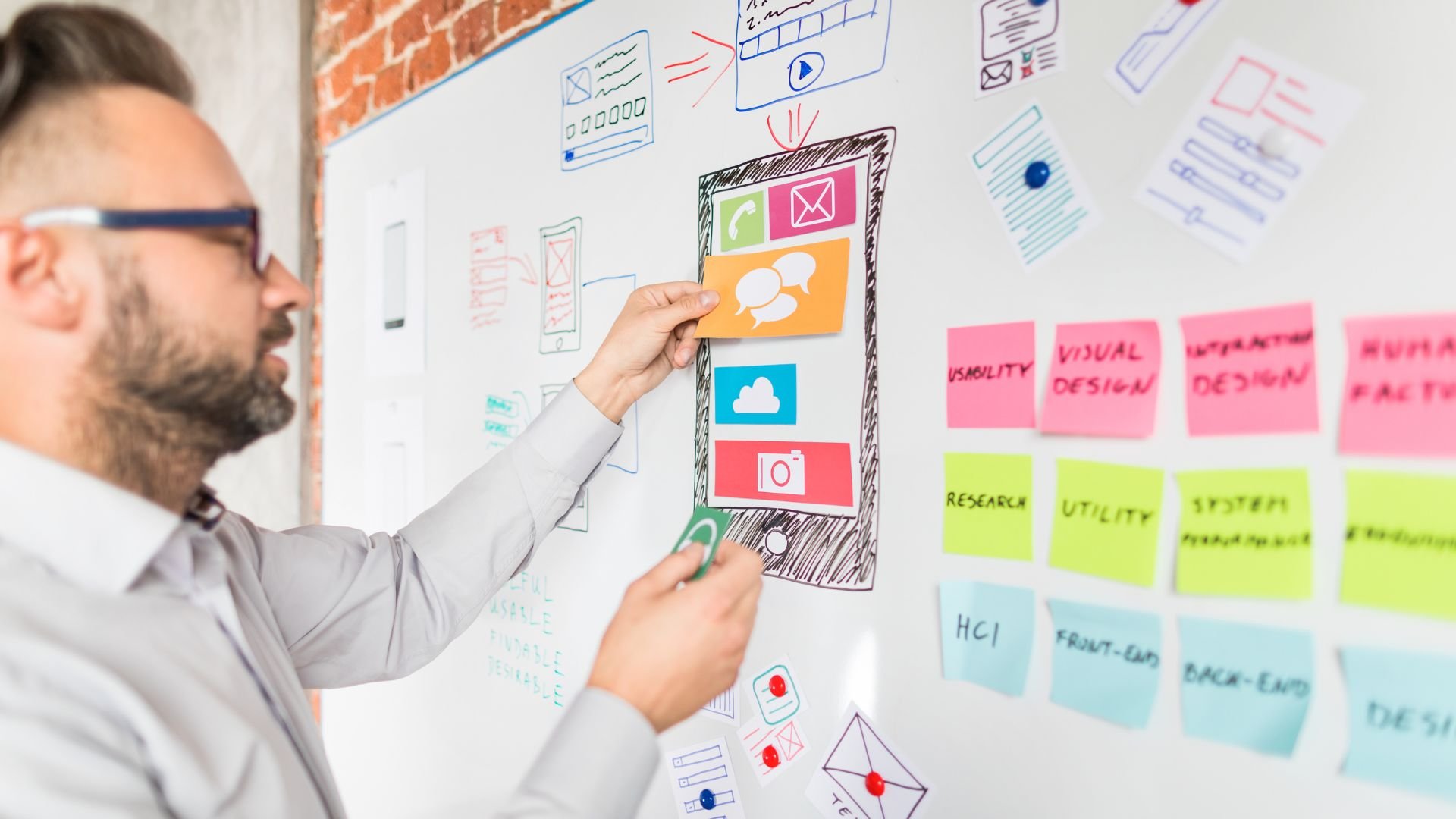 WHAT DOES IT TAKE?
The ideal candidate is a self-starter who likes to move fast, guided by real-world feedback and empirical evidence. They have strong communication skills, a demonstrated interest in continuous improvement, and a genuine desire to help real-world clients solve real-world problems on significant issues.
RESPONSIBILITIES
- Create both functional and visually appealing features that address our client's needs.
- Use your creativity and eye for design – along with your technical knowledge – to develop great user experiences.
- Deliver UI mockups, prototypes, MVPs, and final products.
- Translate concepts and requirements into user flows, wireframes, storyboards, and prototypes that lead to intuitive user experiences.
- Facilitate the product vision by researching, conceiving, sketching, prototyping, and user-testing experiences.
- Make strategic design and user-experience decisions related to new and existing features.
- Take a user-centered approach and rapidly test and iterate on designs.
- Conduct usability studies as needed to support data-driven guidance to technical teams.
- Assist with developing and implementing designs by collaborating with developers and other internal and external stakeholders to ensure designed experiences are realized.
- Deliver excellent outcomes through the design of new features and product improvements.
- Use quantitative and qualitative insights to identify problems and improve user experience.
REQUIREMENTS
4+ years of experience collaborating with multiple disciplines.
Proficiency with current design tools, for example, Figma or Adobe XD.
Bachelor's degree in Graphic Design, Digital Design, or a related field or relevant work experience.
Ability to specify designs effectively and empathetically for engineers.
Fluent in responsive design.
Ability to perform effectively in a remote work environment.
Critical thinking.
Problem-solving skills.
Self-motivated, continually learning and embracing change.
Digital product design skills demonstrated in a portfolio of live projects.
Experience mentoring designers.
Expertise that will elevate our team: design system, game design, educational design, CX design, UX research, UI and interaction, native app design, Figma mastery, etc.
Experience with cloud-based software design.
Up-to-date with the market trends.
ABOUT US
OUR MISSION AND VISION
AKTEK helps its clients improve operational decision-making and strategic planning with AKTEK iO, the leading no-code, end-to-end data management software for organizations operating in complex, fast-changing environments.
The AKTEK iO platform enables organizations to create and configure their own information architecture and simplify their data collection, storage, visualization, and analysis without writing a single line of code.
AKTEK's software is trusted by governments, NGOs, and Fortune 500 companies. It has been deployed in Afghanistan, Bangladesh, Belarus, Bosnia-Herzegovina, Brazil, Chile, Colombia, Ghana, Iraq, Kenya, Libya, Lebanon, Mauritania, Mexico, Moldova, Nepal, Nigeria, Pakistan, Panama, Peru, Somalia, Syria, Tunisia and Ukraine on issues ranging from maritime security, national defense, counter-terrorism, critical infrastructure protection, sensitive community relations management, corporate social responsibility, socio-environmental impact monitoring, human rights compliance and more.