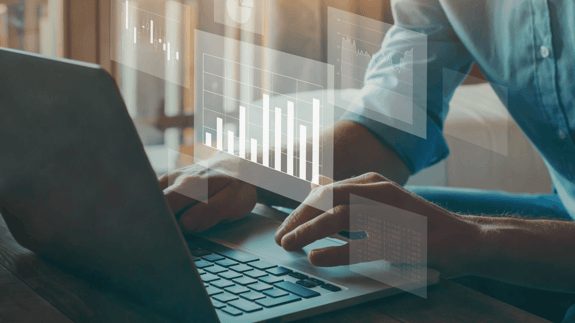 CAREERS AT AKTEK
AKTEK is a unique place to work on challenging yourself in different scenarios, learning about the latest technologies and their state of the art, or potential future application to real-world issues that matter for generations to come. Our product and company are constantly growing, adapting to a changing world, and improving based on real-world feedback. We are looking for people who can join us for the ride and do the same with us.
Read on if you are interested in growing professionally and personally for your work, time, and energy to contribute to a better and more secure world.
WHERE WE ARE
We Are Global!
As a global, multicultural, and multidisciplinary remote-first team, we are immensely proud of our people's diversity and ability to find talent and potential wherever it lives and grow this potential into something special.
WHAT WE DO
Addressing global and complex issues
Not only is our team innovating on the technology front and revolutionizing best practices across industries with new ideas, but we are also humbled and proud to support real people and organizations in the front of some of the most complex issues of our time, from border security, ceasefire monitoring, counter-piracy, counter-terrorism, illicit financial flows, sustainability management, corporate social responsibility, and more.
WHO WE ARE
We are builders
Every day brings new and fun challenges, and AKTEK will give you the space to work on our product's different functionalities and technologies, both current and future. No two days are ever the same while working with us. We are responsive, adaptive, and proactive, as are the people and organizations we serve in all four corners of the globe.
OUR TEAM
Working at AKTEK
"AKTEK allows its employees to
grow and develop their skills
, especially those in which they feel that they generate more value. All the team members contribute to AKTEK's growth, and their opinion is always considered.
Without a doubt, the best thing about AKTEK is its people and, of course, iO
, a software that improves day by day and has no competition in the market."
"
The best thing about working in AKTEK is their trust in their
employees. Although it's a remote job,
the employee is fully trusted to accomplish his job
. No micro-management or annoying follow-ups. This trust given to us is pushing me more and more to give all my efforts to be worthy of this trust.
"
"
I like that the
team
is
international
, and even though we are far apart, we are
all oriented towards the same goal.
As a Software Engineer, I am glad to be working on some challenging tasks, where the focus is to solve problems through team cooperation and moving towards a common vision.
"
"We are all friendly, we help each other, beyond the remote, there is good communication, they always help you improve and give your best.
You are constantly learning new things.
"
"The team is very dynamic and
always motivates you to do your best.
I've
learned a lot of new things."
"I learned a lot about different parts of the world, the challenges they face and the solutions that definitely won't work, and a better idea of those that could work at changing the status quo for the better. Working at
AKTEK
has exposed me to various contexts, from the Levant to North Africa, the Horn of Africa to South Asia, and Eastern Europe to South America,
exploring how information fusion technology can be adapted to different contexts in different ways to deliver positive outcomes.
"
OPEN POSITIONS
We're Hiring!
Join our global remote team and help us make a difference around the globe. Check all of our open positions below.
Are you interested in a different position from the ones below? Please send us your CV to careers@aktek.io.