OUR MISSION
EMPOWERING THOSE WHO PROTECT
At AKTEK, we are committed to providing individuals and organizations addressing complex global challenges with the tools and intelligence they need to safeguard people, assets, and operations.
Our mission is rooted in the idea that advanced technology and innovative data solutions can serve as powerful allies for addressing and overcoming these challenges.
Whether contributing to the security of communities or ensuring the protection of company assets, AKTEK's commitment to innovation and collaboration spans across sectors, strengthening a collective effort to create a safer, more secure future.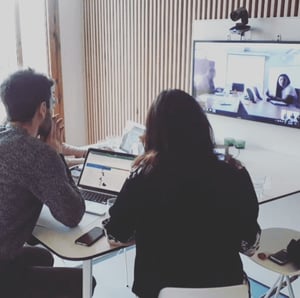 LEARN MORE
OUR VISION
OUR VISION
AKTEK envisions a world where individuals and organizations at the forefront of the world's most critical issues have access to the technology and information they need to navigate complexity, make informed decisions, and safeguard what matters most to them.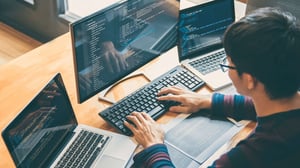 LEARN MORE
WHAT WE DO
WHAT WE DO
AKTEK specializes in developing cutting-edge data solutions to assist those on the front lines of complex issues.
Our solutions are meticulously tailored to meet the unique needs of each sector, providing sophisticated tools and intelligence capabilities for timely and informed decision-making.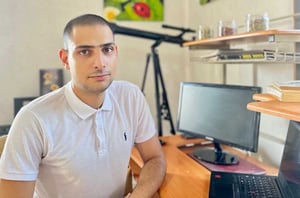 LEARN MORE
WHO WE ARE
WHO WE ARE
Our team comprises brilliant, agile, flexible, and dedicated individuals who take immense pride in supporting those who safeguard what is truly invaluable.
Hailing from diverse backgrounds spanning over a dozen countries across continents, our varied experiences empower us to tackle challenges from a multitude of perspectives, fostering a culture of innovation and creativity.
WHY CHOOSE AKTEK?
EMPOWERMENT
Our solutions put the power back into the hands of those who protect and serve. We equip you with flexible information solutions that are always fit for purpose.
INNOVATION
Our ongoing commitment to innovation ensures you remain ahead in the digital landscape, finding new and better ways to meet current and future challenges with better information.
GLOBAL IMPACT
Our work has a far-reaching impact on communities and organizations around the globe.
2014

Elliott Verreault (CEO) meets Giorgio Saad (CTO) while developing a bespoke information management system for the Lebanese Armed Forces as part of a US/UK‑sponsored counter‑ISIS project.

2015

The frustration experienced with ever‑changing client requirements sparks an idea for a new offering, merging the flexibility of bespoke software development and the scalability of off‑the‑shelf turn‑key solutions with the power of no‑code.

2016

AKTEK is founded in London, serving the UK government and its data collection and analysis activities in fragile and conflict‑affected states.

2017

The first version of AKTEK iO is released, serving maritime security and piracy monitoring challenges in the Horn of Africa, collecting invaluable real‑world feedback that would set the direction for the product for years to come.

2018

AKTEK diversifies into the private sector, entering Latin America with a flagship Fortune 500 client, serving its corporate risk management and sustainability teams to protect critical energy infrastructure across Colombia.

2019

AKTEK diversifies strategic partnerships and secures important on‑premise deployments of its AKTEK iO software to service counter‑terrorism efforts in East Africa and ceasefire monitoring efforts in Ukraine.

2020

AKTEK raises a first round of external growth capital from strategic partners and angel investors in Dubai, London, Dallas, Austin, and Queensland to further develop the product and build a direct sales channel for mid‑market segments. 57% of our clients use AKTEK iO to enhance their situational awareness in the face of the COVID-19 pandemic.

2021

AKTEK Inc.

is created in Delaware,

USA

, as the company doubled down on the

Americas

. We introduce new products and create a new business line around asset protection and perimeter security with large-scale clients in

mining

and

forestry.

2022

AKTEK iO

's use cases expand into issues in cyberspace,

shedding light on the dire threat that illegal gambling and illicit transactions pose to vulnerable stakeholders in Europe and beyond.

2023

Responding to the ever-changing landscape of global challenges, AKTEK takes a bold step to empower organizations with new and unique information.

Moving beyond the software platform, AKTEK develops new intelligence solutions that can be delivered through a variety of channels to empower those who protect with more complete and more timely information.
OUR PARTNERS
Strategic Partnerships for Strategic Solutions