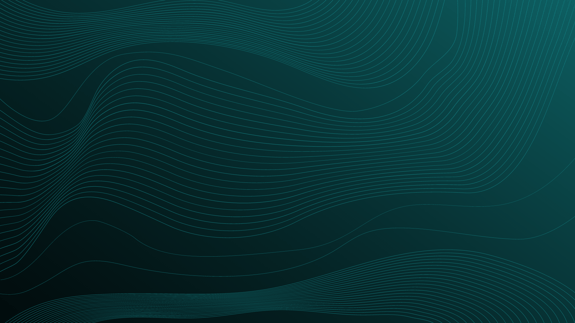 AKTEK iO
A better data management platform for improved organizational decisions
Create and configure a bespoke end‑to‑end enterprise data system that responds to your organizational goals, all with no code.
Data protection is our number one priority. That's why we built AKTEK iO with multiple layers of security to ensure data is protected at all times.
Our platform's user‑friendly architecture allows it to be deployed quickly, on‑premise or in the cloud, delivering instant business value.
Designed for flexibility, AKTEK iO allows you to easily and rapidly build a custom data management platform in‑house, and achieve greater impact at a lower cost.
Unlike traditional data management solutions, AKTEK iO is configured by business users for business users like you, requiring no coding skills.
DATA COLLECTION & CONSULTATION
Centralize the collection & consultation of your data
Gather quantitative and qualitative data from different sources with intuitive data collection tools that work across devices with multimedia input. Consult these data records in intuitive tables with advanced search and filter functionalities.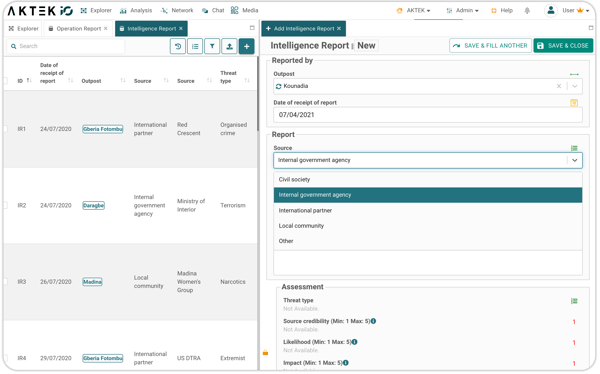 DATA VISUALIZATION & REPORTING
Develop custom dashboards & timely reports
Visualize data in real‑time as it enters your system with interactive graphs and maps, designed on‑the‑fly in simple dashboards. Create and distribute pixel‑perfect reports for multiple types of users, always on schedule.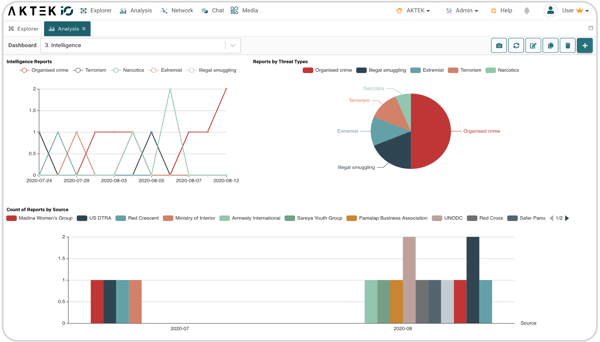 ARCHITECTURE
Customize the way you collect and manage data
Use our flexible drag‑and‑drop schema builder to create an information management structure that matches your business needs and change it as your requirements or operating context change, without depending on IT staff, with no additional cost, and no delays.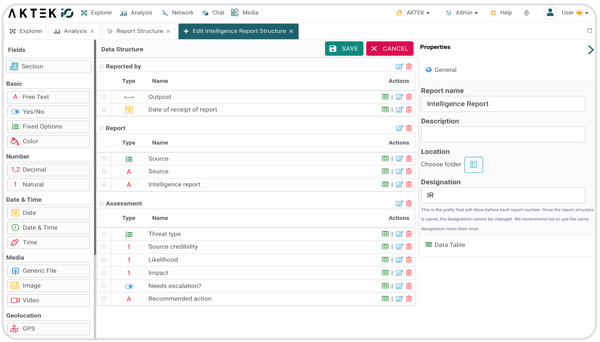 WORKFLOWS
Visually define data flows across the organization
Design custom and automated workflows using simple business logic to dictate how information should transit your system. Create all necessary approval or vetting steps to ensure data quality and validity with custom notifications for different user groups along the way.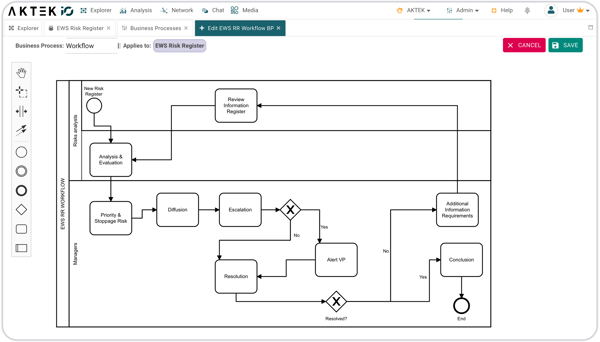 ROLES & PERMISSIONS
Deliver the right data to the right people with highly granular permissions
Manage, create, view, edit and delete permissions for any data table or field inside your system, so users can interact only with what they need to carry out their tasks. Go even deeper and set advanced conditional access controls for different users or groups.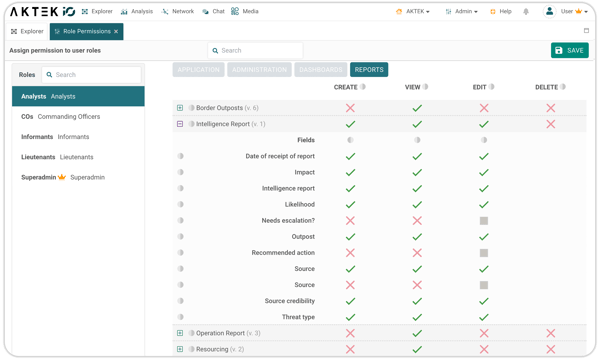 END‑USER EXPERIENCE
Provide a seamless brand experience to your users
Tailor the style of AKTEK iO to match your branding with the white label add‑on and theme options, and provide a seamless user experience. Split the platform into multiple sub‑units to serve different internal and external stakeholders using the agency add‑on. Translate the interface yourself via our concurrent translation model, allowing for multilingual functionality.
AKTEK iO MOBILE APP
Collect and interact with your data directly from your device
Download AKTEK iO mobile from the App Store or Google Play, and with your same desktop credentials, you'll be able to enter data into your existing data structures directly from the worksite or the field, view and consult folders and reports based on your permissions, and interact with data (view, add, edit, delete) based on your permissions with your configured language and theme.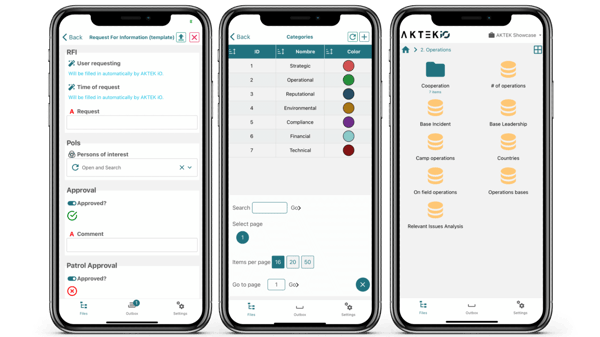 SECURITY & COMPLIANCE
Confidently manage your data with enterprise‑grade security
Ensure data security and safety while keeping it accessible to your users. AKTEK iO runs on ISO27001 infrastructure and complies with SOC2 type II, sporting the highest levels of encryption at rest and in transit. Our platform also adheres to compliance requirements from GDPR regulatory frameworks.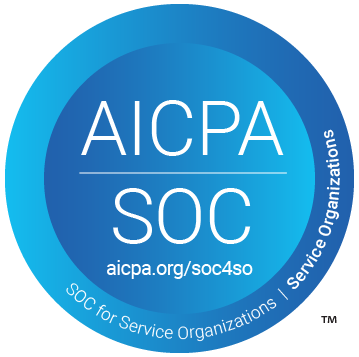 GEOSPATIAL ANALYTICS
Uncover insights from your location‑based data
Easily fuse georeferenced data on interactive maps. Track actors, assets, events, and other mission‑critical data to enhance geospatial awareness and take better decisions where you operate.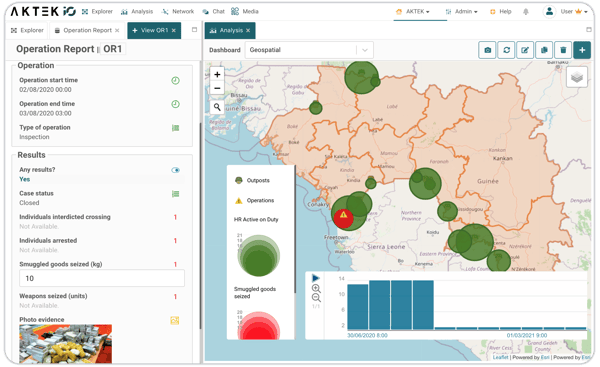 NETWORK ANALYTICS
Understand & explore complex relationships in your data
Explore links of different degrees of separation in your data to
uncover patterns and connections
, and gain a better understanding of your operational context.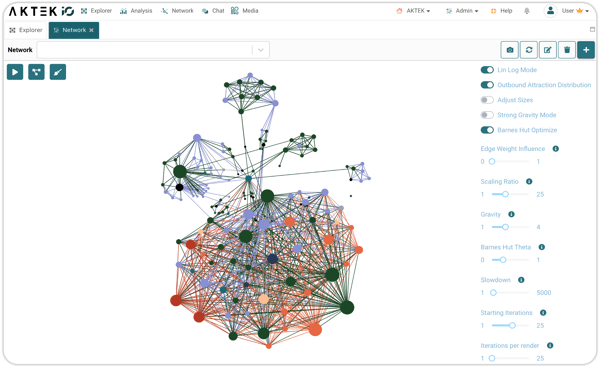 MEDIA LISTENING
Monitor public perception in real‑time
Capture public social and traditional digital media posts in real‑time, searching for keywords or authors of interest and filtering by language or geography. Follow evolving trends and analyze public sentiment towards different topics, identifying influencers behind key conversations.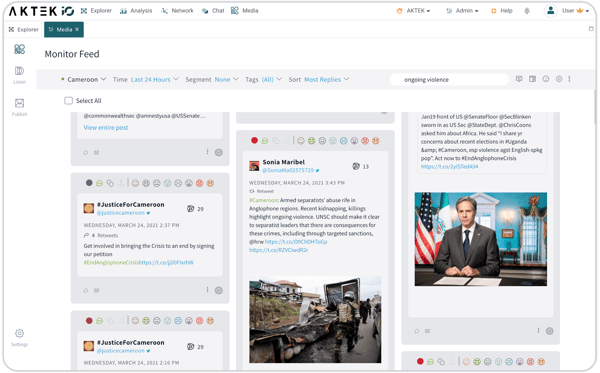 LOCATION INTELLIGENCE
Gain situational awareness with timely location intelligence
Protect your operations, critical infrastructure, and assets by building virtual perimeters around them and tracking mobility patterns within them. This allows you to gain geographic awareness, detect unusual activity, and mitigate potential security threats quickly and accurately.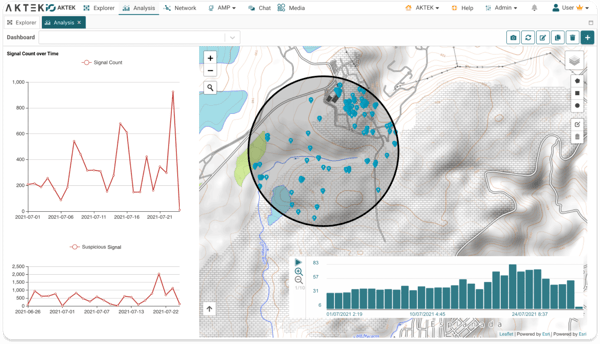 MORE REASONS TO CHOOSE AKTEK iO
Support for Cloud and On‑premise deployments
Multiple Customer Support options
Whitelabel and agency licensing options
Multilingual localization