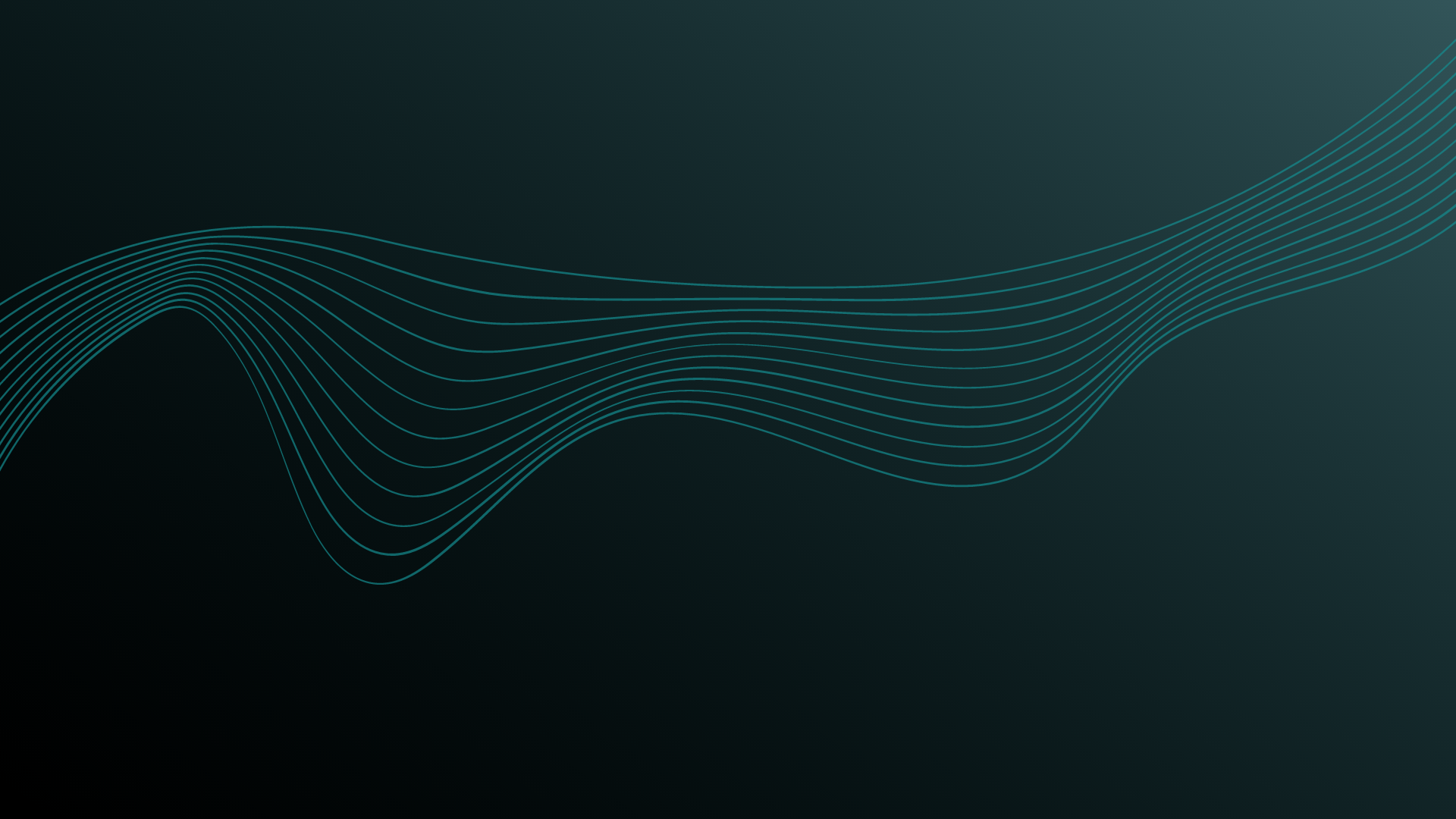 Transform data into Impact
AKTEK iO FOR IMPACT MONITORING AND EVALUATION
Designed for the reality of challenging contexts
Covering your needs from data collection to visualization and communication, AKTEK iO can help streamline M&E efforts for your projects, programs, and social impact initiatives, providing end‑to‑end accountability and evidence into your impact and value for money.
ACCURATELY MEASURE THE IMPACT OF YOUR ACTIVITIES
SUPPORT YOUR FRONTLINE BETTER
ENGAGE YOUR STAFF AND STAKEHOLDERS
PROMOTE TRANSPARENCY AND ACCOUNTABILITY
CONSOLIDATE GEOGRAPHICALLY DISPERSED DATA
HANDLE YOUR CRITICAL INFORMATION SECURELY
A comprehensive approach to M&E
Accurately measure and evaluate the outcomes of your initiatives, achieve greater social impact, and demonstrate value for money.
Project Portfolio Management
AKTEK iO lets you build your own database architecture to match your logical frameworks allowing you to collect, store, and manage data on all of your projects, visualize them across indicators.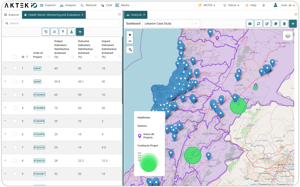 Data Collection
AKTEK iO helps you simplify data collection for your frontline by allowing you to define your own methods for gathering data based on your own logic and processes using custom workflows.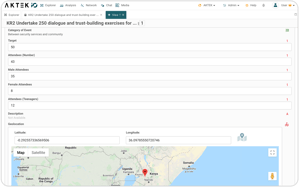 Performance & Impact Measurement
Monitor your program indicators to track progress towards your specific goals and draw conclusions on the fly on your program effectiveness
Visualize the performance and impact of your programs on configurable real‑time dashboards and geospatial (GIS) maps.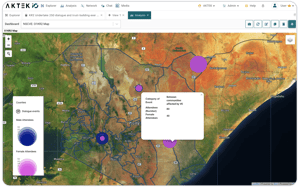 Multi‑partner Reporting
Meet multi‑partner reporting requirements seamlessly and show the outcome of your actions to all your donors, sponsors, and stakeholders, with transparent visual reports that you can create in a matter of seconds.