UNLOCK THE VALUE OF YOUR CONTEXTUAL & OPERATIONAL DATA
Better data management, better business outcomes
AKTEK iO enables you to create and configure your own information architecture and simplify the way you collect, store, process, and visualize your data, all without writing a single line of code.
Context aware
Bridge knowledge gaps between ground reality and strategic decision‑making at HQ.
Streamlined management
Design and iterate custom data processes and workflows easily, all with no code.
Secure org‑wide collaboration
Seamlessly deliver the right data to different users without risking your information.
Holistic view
Break data silos and consolidate information from primary, secondary, and open sources into a single unified view.
Timely Insights
Go from static snapshots to real‑time dashboards to always leverage the latest information.
Easy monitoring & reporting
Save precious time by creating, customizing, and sharing granular reports with your data, effortlessly and on schedule.
DIFFERENT CLIENTS, DIFFERENT NEEDS
Delivering industry‑specific value across multiple verticals
Trusted by governments, NGOs, and Fortune 500 companies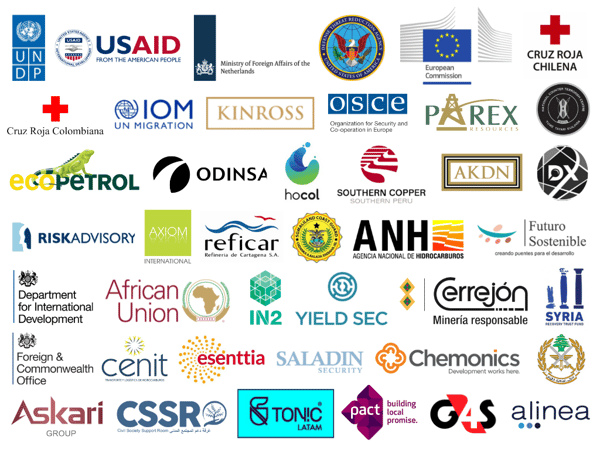 "AKTEK iO contributes to our team's timely access to important contextual information, for more proactive rather than reactive decision‑making."
"AKTEK iO is a useful tool for dynamic, fast‑changing contexts that require updated information. With real‑time data, it's possible for organizations like us to plan and manage operations intelligently in complexity."
"Our data protection and workflows were all modeled on access to our files split into disparate tables once again. AKTEK iO was super attractive for us because of the cloud‑based hosting, relational joins (that were stable over record changes), and the dashboard visualizations."
"The AKTEK iO platform is an ideal fit and we're very excited that we've found a product to deliver on our mission to protect players and the regulated marketplace against black‑market gambling sites."
"We were initially considering an alternative provider, however, we don't believe it has the data capture, ingestion, processing capabilities that AKTEK iO has out of the box.
"AKTEK iO is impressive, very user‑friendly, and complete."
"Our projects require good information management systems to ensure we can keep data in one place but also glean progress. That we centralize information rather than keeping it purely at the project level. Our senior decision-makers needed to have this information filtering into the dashboard or similar information visualizations to give them an understanding of the project- and portfolio-level progress to make decisions. All of these requirements are well-covered by AKTEK iO."
INTERESTED IN EXPLORING FURTHER?
Get in touch with one of our experts today
See how AKTEK iO can help you streamline your data management processes. Request an exploratory session with one of our experts today.