Thank you for visiting our November product updates blog. Take a look at what AKTEK has been up to this month. Already a customer? Go to our helpdesk and check the step-by-step guide to leverage these new features and updates.
Also, you can check our previous updates from October and September.
Dashboards
All of your analyses in one view
It's no secret that Networks are an essential part of analysis for many of you. For this reason, we're happy to announce that we have now added the possibility to include them directly on your dashboards!
Simply find the Network component among other dashboard components and charts. Drag and drop the Network component onto the canvas and select the desired network to display.
Expand any visualization to full-screen
Sometimes you want to display your graph in a more extensive view while presenting your findings to management or your team.
Now you can do this by right-clicking on the graph and choosing the full-screen option. Once you are done, simply click on the "x" button on the top right to return to your full dashboard again.
This is currently possible for bar charts, line charts, pie charts, and influence matrices.
Ready to get started on AKTEK iO?
Multi-page dashboard
Are the components not fitting in one dashboard panel? No problem, you can now add many pages to the same dashboard.
When in edit mode on your dashboard, you can now see the number of pages on top (i.e., 1/1). Click on the "+" button to add a new page and add other components inside.
After saving, you will get arrows on top (middle of the screen) to help you navigate through the pages easily.
MEDIA
Automatically run a historical job for the last 30 days when creating a new monitor
When you access MEDIA and create a new monitor, you can toggle on/off the option "Import last 30 days of mentions" and (if on) it will automatically do a historical job to retrieve the mentions in the past 30 days. Once your monitor is created and activated, you will see the mentions from the past 30 days inside your monitor feed.
Note: Keep in mind that this is automatically toggled on, which will count in your monthly allowance. If you don't wish to do the historical job, don't forget to toggle off the option.
Create dashboards templates
When you access MEDIA and create a Dashboard, you can now use them as templates for other new dashboards. Select one and click on the three dots in the top right corner of your screen, and then click on Create Dashboard Template and assign a name. This template will be added to the list of templates available when you create a new dashboard.
Want to explore these features more in-depth? Request your free demo and see the full capabilities of AKTEK iO.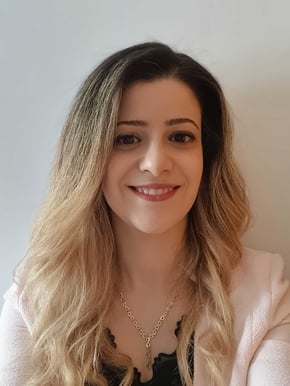 Abir Alkhawand
As a product manager at AKTEK, I aim to improve product features and customer experience continuously. I support our clients with their requests, collect their suggestions, and coordinate with the technical team for the most efficient delivery of these updates.