The legislative frameworks in which companies carry out their operations are increasingly complex. In light of this, AKTEK has consolidated a strategic alliance with Compliance Ecuador. This alliance aims to facilitate the management of compliance matters with integrity and business ethics regulations by using our AKTEK iO platform and leveraging the expertise of Compliance Ecuador in Corporate Compliance.
AKTEK's technology and the experience and trajectory of Compliance Ecuador make this a powerful alliance that will significantly impact the Ecuadorian and Latin American markets. This collaboration is a testament to the joint vision shared by both partners that Compliance is and should be part of the DNA and culture of all companies.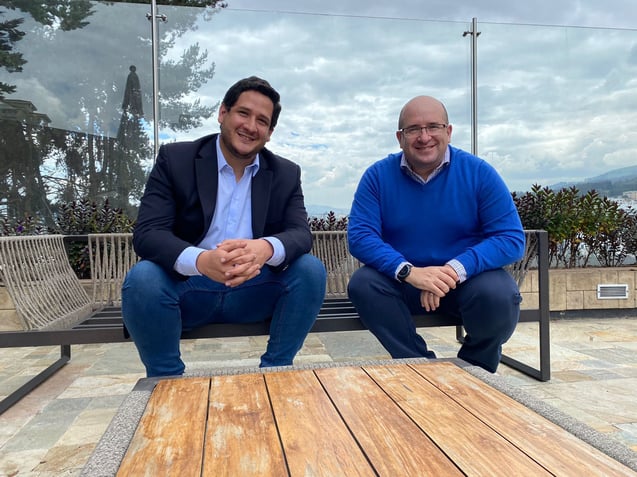 Ernesto Terán, Head of Business Development for LATAM at AKTEK, and Santiago Reyes, General Manager of Compliance Ecuador.

Managing Corporative Compliance with AKTEK iO
Whether we seek to standardize information, manage compliance, monitor publications about relevant clients in networks and digital media, or visualize stakeholder relationships, AKTEK iO allows you to digitize and simplify corporate compliance processes and policies and have the documentation in order and always up to date.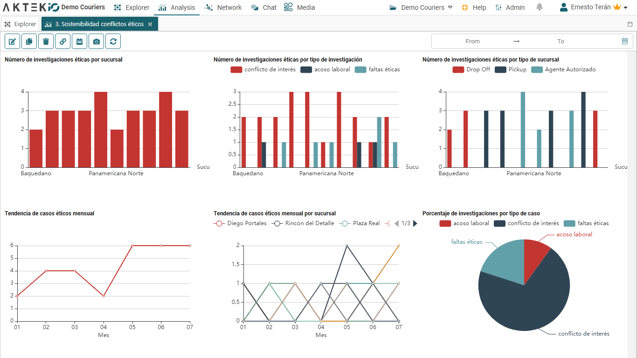 Managing Compliance and Sustainability Processes on AKTEK iO
Its different functionalities simplify and automate the day-to-day work of all human resources related to compliance with the highest security of information and with internal levels of permissions that guarantee the confidentiality of sensitive information.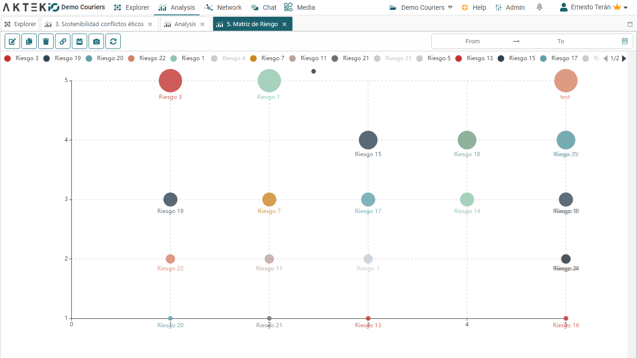 Risk Matrix on AKTEK iO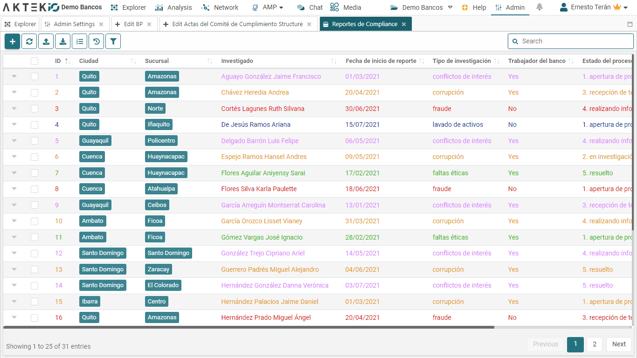 Compliance Reports on AKTEK iO
About Compliance Ecuador
Compliance Ecuador is a company whose commitment consists of accompanying national and international companies, public institutions, and other organizations in constructing and maintaining a culture of integrity.
This culture is accomplished through compliance with internal and external regulations that govern society and is promoted through policies and processes with ethics as a fundamental basis.
Compliance Ecuador enhances trust in its clients through transparent business that allows its objectives to be met with integrity.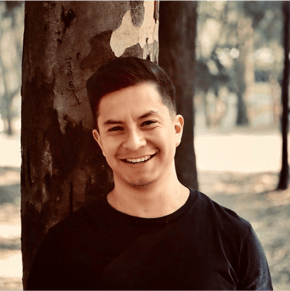 Hugo Tome
As the Marketing Manager at AKTEK, my main goals are to better understand our clients and customers and build awareness about how AKTEK iO, our end-to-end data management software, can satisfy their needs.