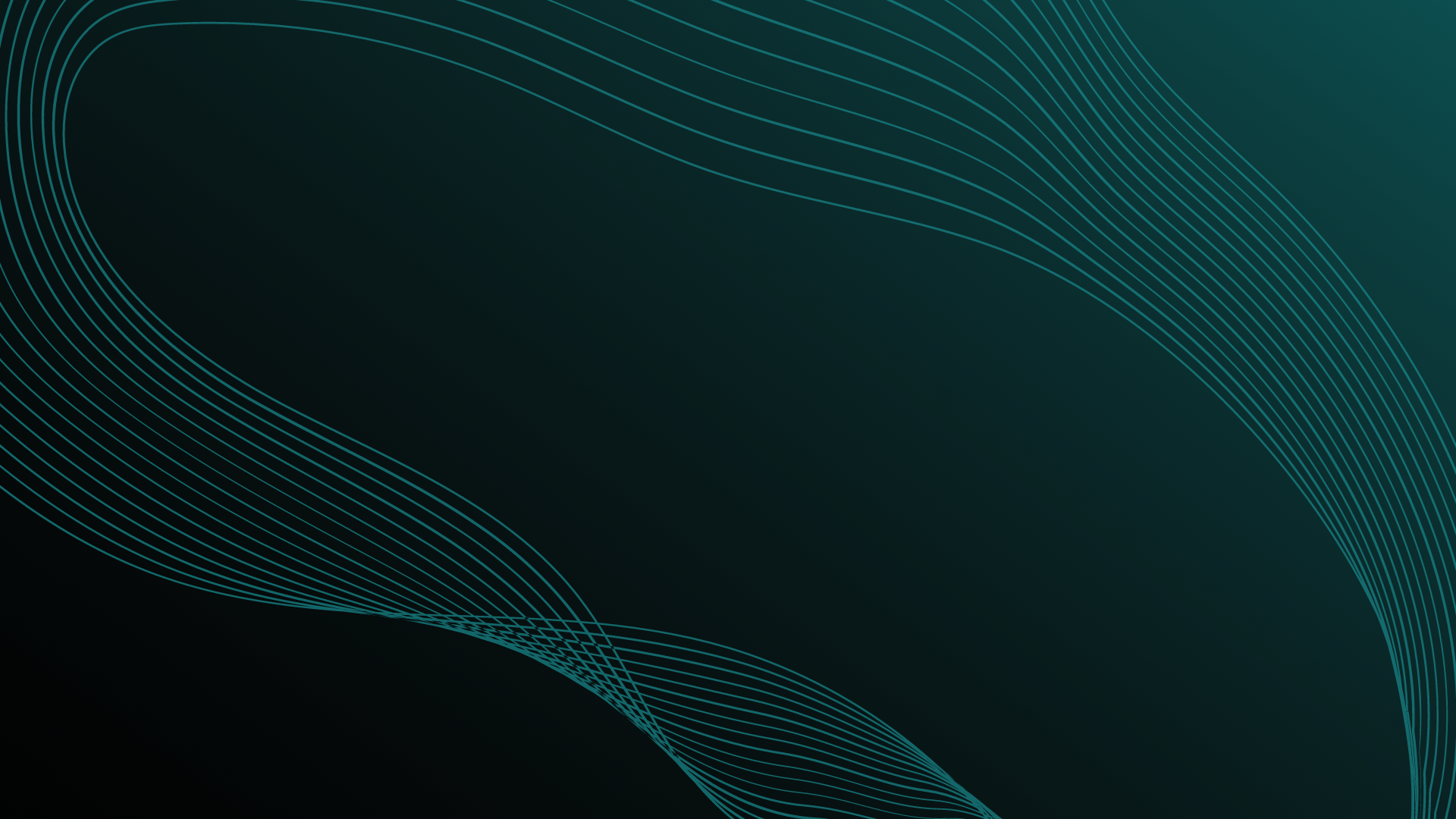 Efficient Risk Management
Improve your risk management. Easily identify, evaluate, monitor, and report all internal or external risks across your organization.
AKTEK IO FOR RISK MANAGEMENT
Ensure Business Continuity through effective risk management
Build and customize a risk management solution that fits your needs. Identify, document, analyze, and monitor all types of risks, assigning ownership and setting clear management protocols to ensure success.
IMPROVE RISK VISIBILITY
ASSESS RISKS ACCURATELY
REDUCE THE COST OF RISK MANAGEMENT
INTEGRATE TEAMS AND PROCESSES
IDENTIFY AND PREVENT INCIDENTS EASILY
PROTECT ORGANIZATIONAL INTEGRITY
Streamline your critical risk management activities
Risk Identification
Easily identify document, and navigate current and potential future risks to your organization based on your Political, Economic, Social, Technological, Legal, and Environmental contexts. Directly collaborate with field teams to record multimedia evidence where sensible.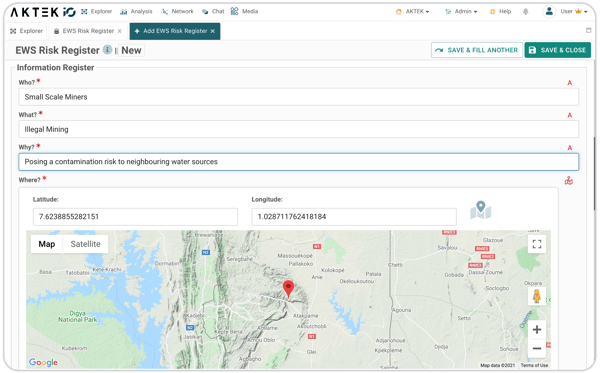 Risk Assessment & Analysis
Evaluate and rank current or potential risks and the suitability of existing security controls for those risks. Hone in on the most probable threats to your organization, the factors that influence them, and your related vulnerabilities to these threats, in order to assign the appropriate resources for mitigation.
Involve different stakeholders or risk owners in a collaborative analysis based on custom workflows.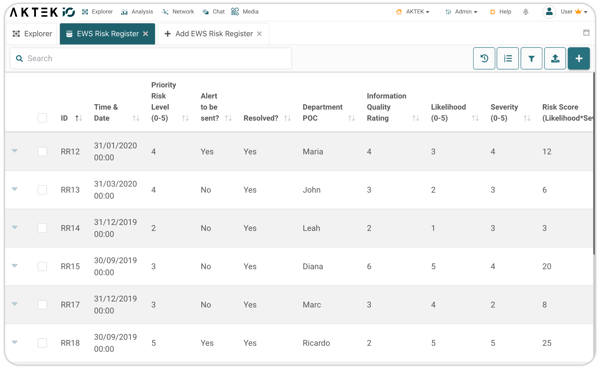 Risk Mitigation
Create, document, and assign risk and control response plans to reduce the impact of threats and incidents on your organization.
Follow implementation as it evolves tracking risk status and clearly identifying areas that demand attention.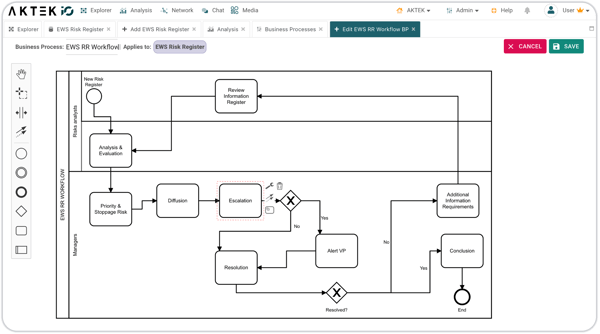 Risk Monitoring
Monitor the status of your current risks and their evolution over time. Track your key risk indicators (KRIs) and receive custom alerts for real‑time updates or disruptions on your operations.