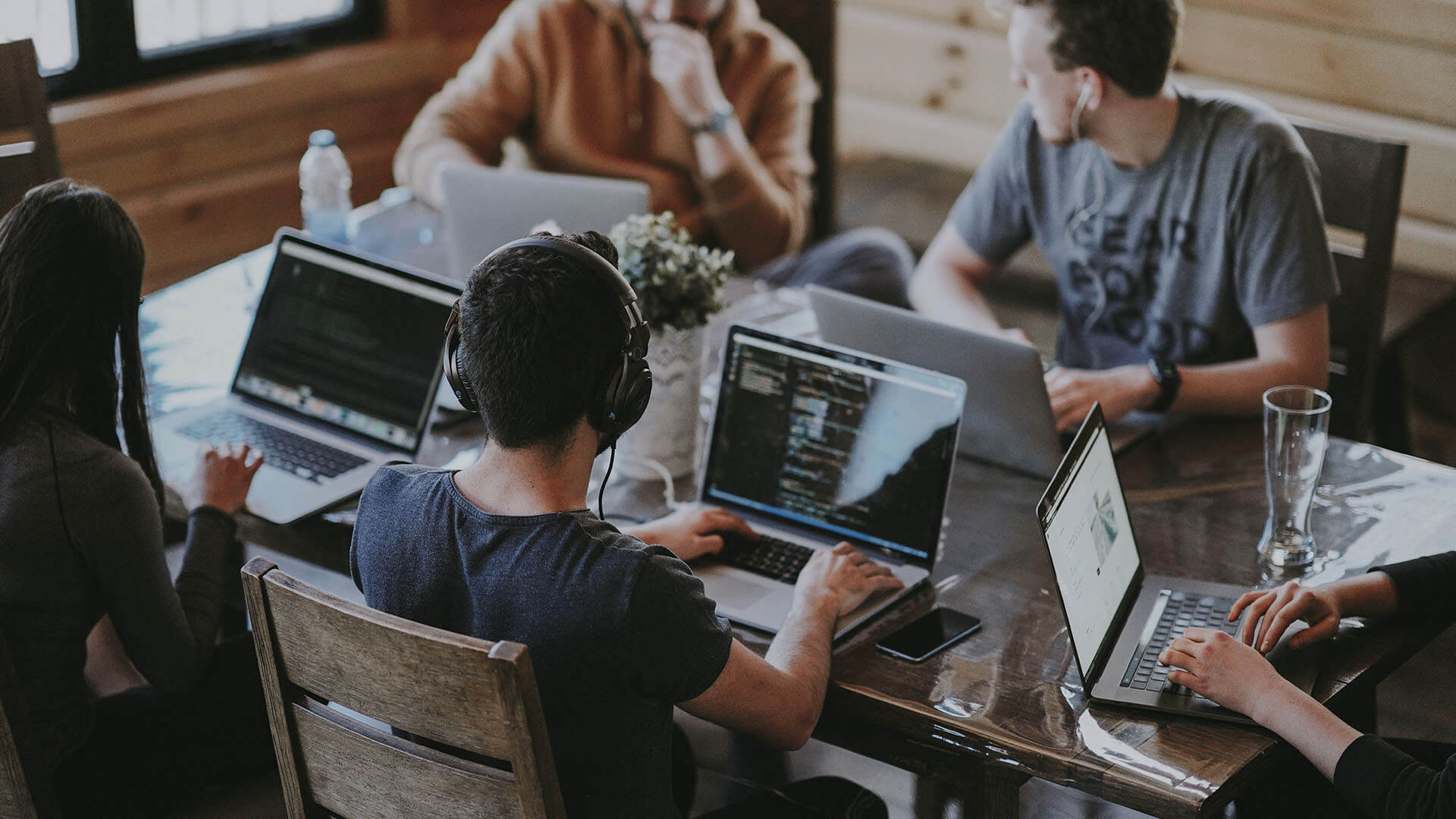 Full Stack
Software Developer

WHAT DOES IT TAKE?
We are looking for someone who loves to program, solve problems, and wants to make a difference on corporate social responsibility and security issues around the globe. Our team is a diverse group of "builders" and we are now looking for someone who has a strong interest in advanced web app development. You should be as comfortable starting a project from scratch as you are jumping into existing code. Given our clientele, working on tight timelines is a given. We are looking for a candidate who has experience working in challenging situations.
RESPONSIBILITIES
Assist with the Analysis, Design, Development, Testing, and Documentation of the flagship AKTEK IO engine.
Development of new software tools as required by AKTEK.
Assist in the estimation of tasks, identify possible obstacles and propose appropriate solutions.
Perform software training on-site or remotely as required.
Provide remote or on-site support to client queries as required.
Periodic short-term travel to deploy and install software on client premises and provide training and other support services on location.
Support clients in processing client data for ingestion in AKTEK IO.
Contribute to product maps, client feedback gathering, and quality assurance.
REQUIREMENTS
Academic background in Computer Science, Engineering or equivalent.
More than 2 years of experience as a Full-stack developer on the MERN Stack (MongoDB, ExpressJS, ReactJS, NodeJS).
Solid understanding of SQL and No-SQL Databases (MongoDB).
Solid understanding of basic Git principles.
Comfortable working with back-end API and data integration such as GIS (ArcGIS), Salesforce, Google API, etc.
Strong command of the English language, ability to work with remote teams.
Autonomous and interested in self-growth.
Willingness to relocate to Barcelona, Spain in the future.
Willingness to travel periodically for short-term assignments on client sites around the world.
Have no criminal record.
Have no legal impediment to obtaining a travel visa as required.
Optional Qualifications
● Experience in administering Linux (Ubuntu) servers.
● Previous Business intelligence experience.
● Previous startup experience either as a founder or early employee.
● Foreign language fluency (i.e. Arabic, French, Spanish, Russian, Ukrainian, etc).
● Dual passport holder.
ABOUT US
OUR MISSION AND VISION
AKTEK helps its clients improve operational decision-making and strategic planning with AKTEK iO, the leading no-code, end-to-end data management software for organizations operating in complex, fast-changing environments.
The AKTEK iO platform enables organizations to create and configure their own information architecture and simplify their data collection, storage, visualization, and analysis without writing a single line of code.
AKTEK's software is trusted by governments, NGOs, and Fortune 500 companies. It has been deployed in Afghanistan, Bangladesh, Belarus, Bosnia-Herzegovina, Brazil, Chile, Colombia, Ghana, Iraq, Kenya, Libya, Lebanon, Mauritania, Mexico, Moldova, Nepal, Nigeria, Pakistan, Panama, Peru, Somalia, Syria, Tunisia and Ukraine on issues ranging from maritime security, national defense, counter-terrorism, critical infrastructure protection, sensitive community relations management, corporate social responsibility, socio-environmental impact monitoring, human rights compliance and more.